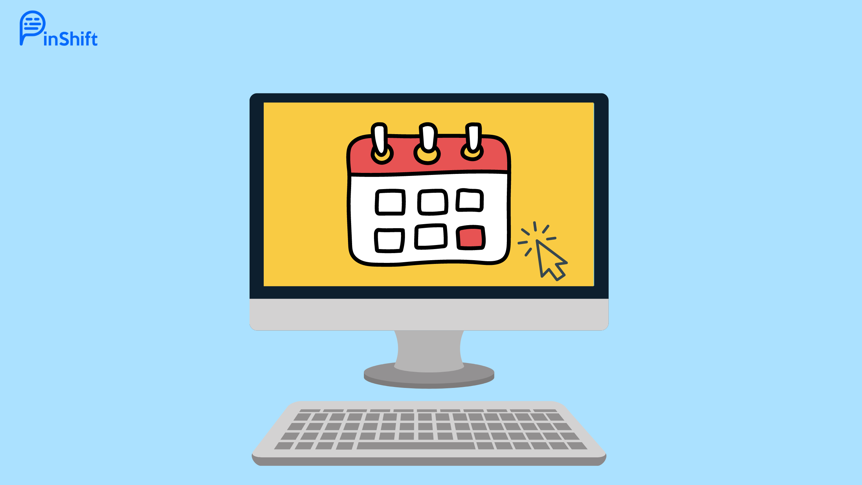 Managing schedules in the working environment is no easy matter but making good use of the A.I. automatic roster system can definitely help you to finish the employee scheduling job at the push of a button. Instead of spending a lot of time on repetitive tasks, front-line supervisors can free up more time and focus on enhancing service quality. PinShift, which is a workforce management system, is exactly what you need to improve work efficiency. Worried about the system will be too complicated? PinShift is extremely user-friendly and easy to use so that you will definitely get used to it!
What is automated schedule creation?
Efficiency is one of the most crucial factors for the service industry. With a view to being more efficient, automating repetitive works like employee scheduling is an effective way to achieve such an aim. A perfect roster can be built by means of the help of an employee scheduling tool, and PinShift will do more than it. Considering the rest day & leave amount, staff requirement of the store, and the previous shifts of the employee, PinShift will automatically assign an employee roster based on these requirements.
1. Save Time and Money
Most of the front-line managers find shift scheduling as a monotonous and time-consuming task. The more time they spend on manual scheduling, the less time they could spend on other management duties and business development. So, you have to consider the alternative: automated employee scheduling! In just a few simple steps, the front-line supervisors can establish and modify the roster, it greatly reduces the labor cost as the managers can concentrate on other front-line duties.
2. Improve Accuracy and Consistency
Another benefit of using A.I. automatic roster system is that the schedule accuracy can be greatly improved by minimizing human error. As a result, the store is able to save a lot of extra expenses while maintaining the productivity.
Let's take a restaurant as an example. When arranging the work for front-line employees, the managers will also take the experience of the staff into consideration as an appropriate number of employees is the key to the operation. In other words, the number of waiters and the senior waiters in each shift should be in proportion, but a minor mistake made by the managers during the scheduling process could ruin everything. Short-handed chaos can easily be occurred due to poor employee scheduling, and we all know that it may further lead to customer dissatisfaction. The automated employee scheduling tool will also take into account of such factors and create a perfect roster for you.
3. Reduce Employee Turnover
For many people, shift work is more arduous in comparison with a nine-to-six job. Therefore, industries that require shift work, such as hospitality, F&B, retail are notorious for their high turnover rate. There is no doubt that such a high turnover rate will bring negative impacts, as it places a higher economic burden on a company due to the extra cost for re-training. Having said that, announcing the next shift schedule in advance could ensure the employees have ample time to plan their lives outside of work. When work-life balance is enabled, their job satisfaction will also increase. With the help of an automated employee scheduling system, the employees can receive their roster earlier, and as a front-line manager, it is easier for you to retain the talents!
Automated employee scheduling – The Future Trend
So now you know the benefits of using automated employee scheduling. What are you still waiting for? Start using PinShift and enjoy the unprecedented convenience.
Learn more
---